Today's Guest Post by the bloggers over at Sheri's Berries is a fascinating study on the evolution of TV moms and is perfectly times for Sunday's celebration of mothers. 
For many, the idea of a perfect family was quite simple, especially if they grew up watching shows like Leave it to Beaver and I love Lucy: a stay at home wife who took care of the household duties. But as the years went by, mothers started to take on new roles. By the 90s most of the TV and film moms were employed while still taking care of their household.
Shari's Berries
 got really curious on the subject and researched the evolution of TV and movie moms starting with the 20s. It includes
 data 
about marital and employment status, the average amount of kids and even some fashion trends.

It was common to see stay at home moms in the 1940s, as their primary duties were taking care of all the household and making sure kids got a delicious home cooked meal. Few such as Doris Walker in A Miracle on 34th Street stood out as a working mother.  As the years went by, there was a rise in the amount of mothers who held jobs—and even those who owned their own business—while still maintaining a household.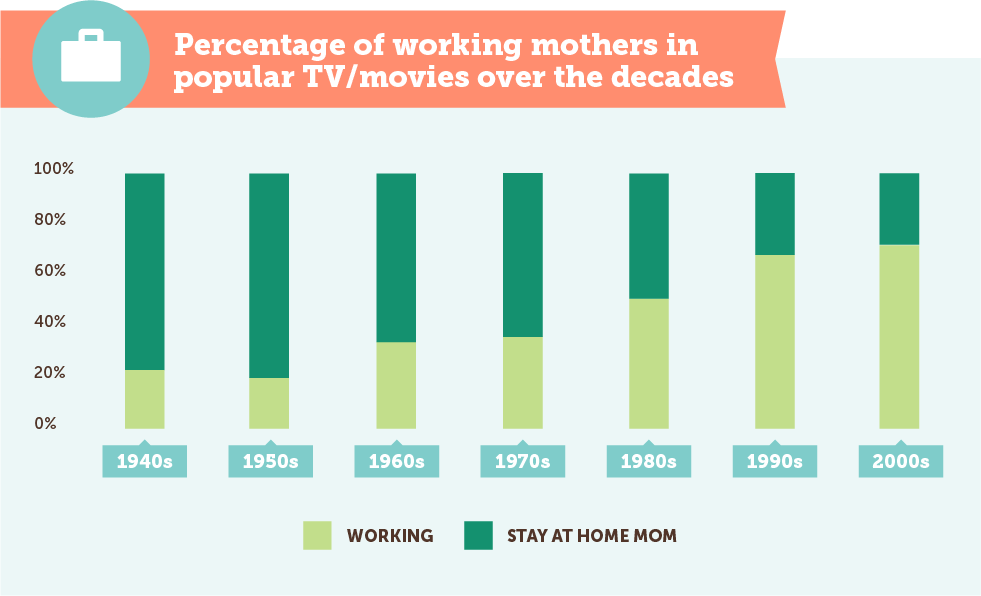 There is one trend that hasn't changed much: martial status. Although we started seeing more divorces in the 1970s (along with widowed and single mothers), it seems seeing a pair raise children is still very popular in TV today. Of course, it's important to note that some of these moms' marital status changed as the show or as the movie progressed.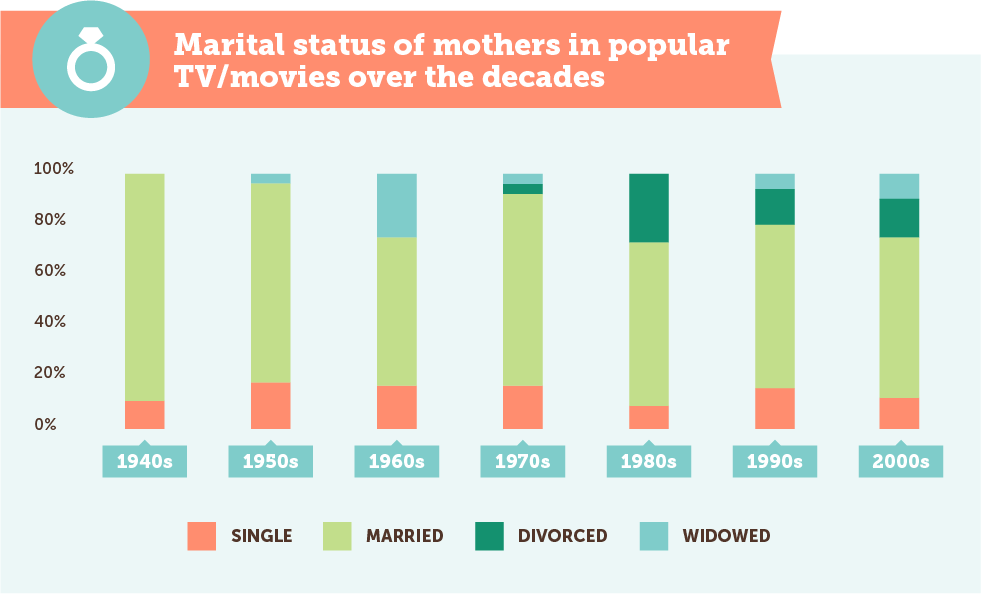 Perhaps the most interesting data we came across was the changing roles of moms in TV and movies. While being a housewife remained popular in all of the decades, by the 2000s we saw a large number of full time lawyers, doctors, talk show hosts and some in the process of retiring. Let's not forget that there were also witches, vampires, fugitives, which of course fall into the "other" category.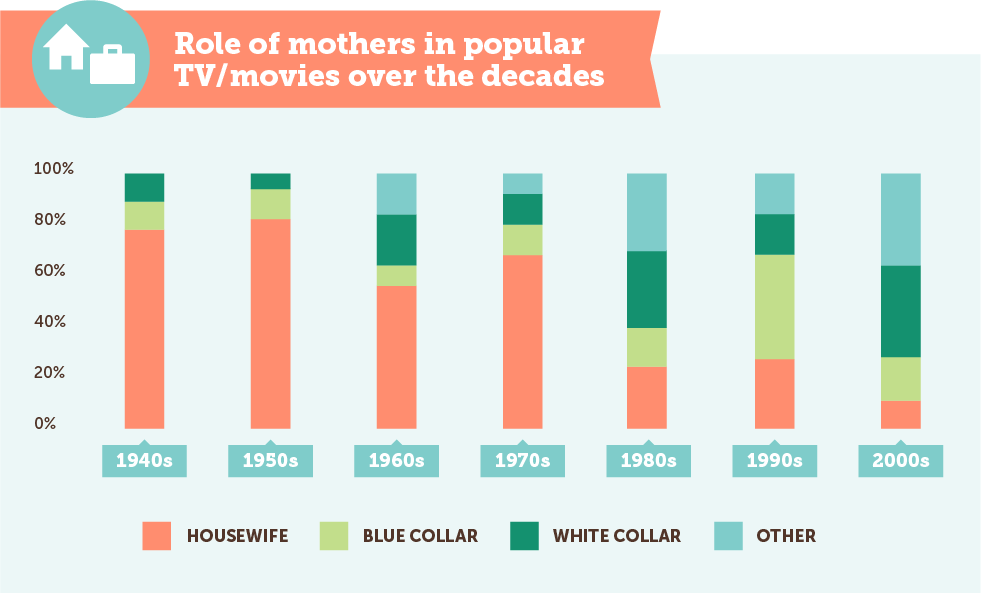 How many kids can a mom handle nowadays? It seems as though the years have stuck with one or two as the most popular. But in the 80s we had mothers with a lot more kids. Carla Tortelli in Cheers had eight, while Claire Huxtable had five and still held full-time jobs. Talk about a super mom!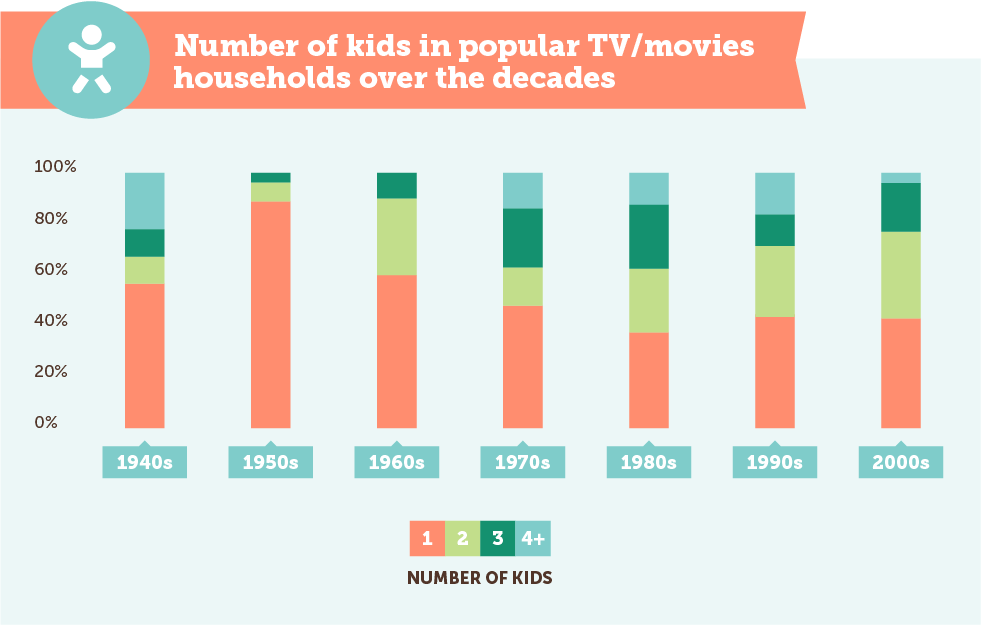 It's never a good idea to ask mom what her weight is, but thin was very popular in the 40s. As the decades went by, we saw a rise in average-sized women on TV that continues today. Cheers to curvy women! Our favorites include Good Times's Florida Evans and Maria Portokalos from My Big Fat Greek Wedding.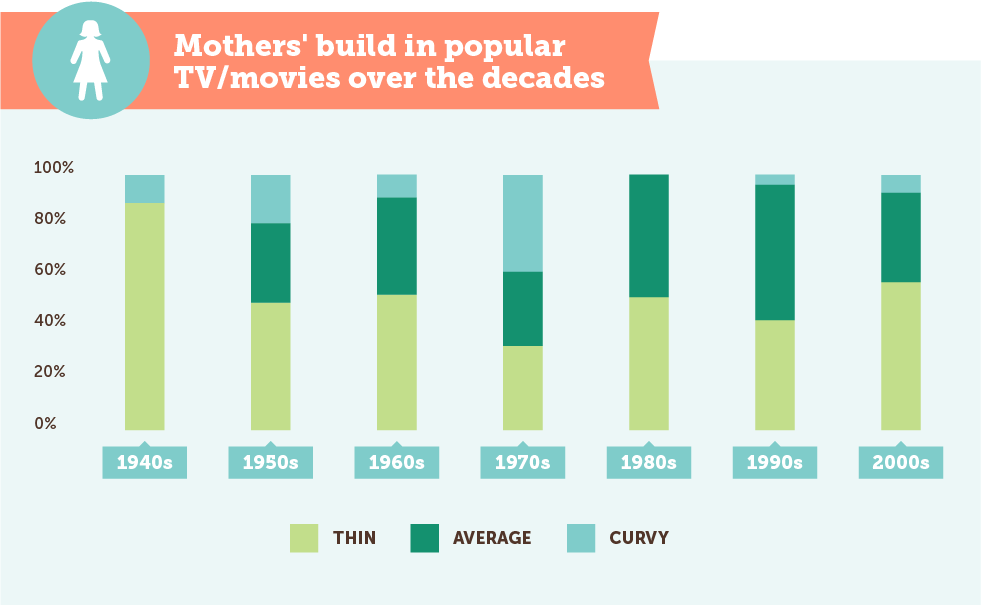 Have you ever dressed up as your favorite TV or movie character? If so, you'll realize that one of the most important part of the costume is the hair. So many iconic characters are recognized for it: Marge Simpson, Peggy Bundy, Katie Bueller—the list is endless. As time goes by, we see more of a classic, long wavy look.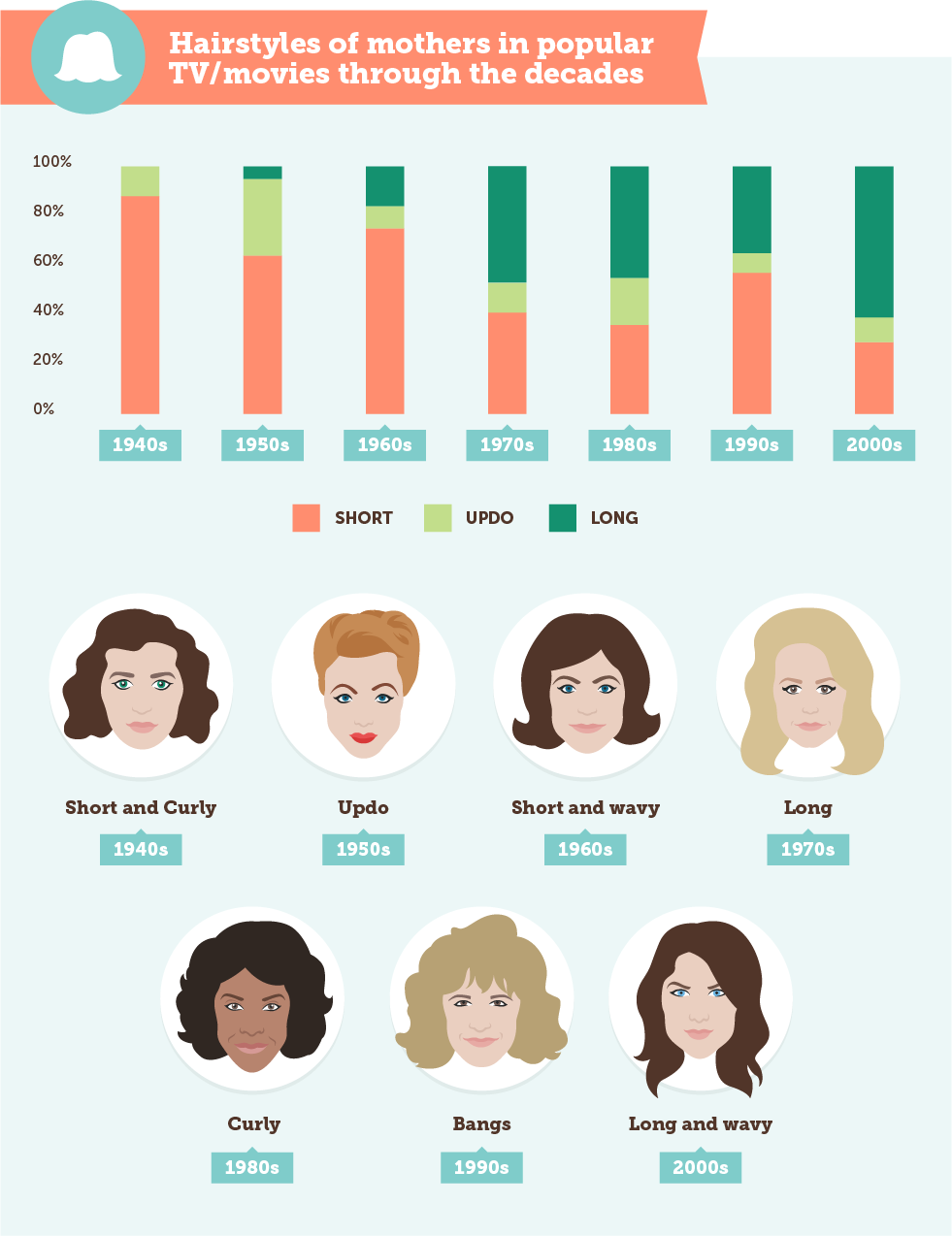 Which era did you grow up in, and what TV and movie do you remember most?